Best Vape Uwell Caliburn A3 Pod Cartridge In UAE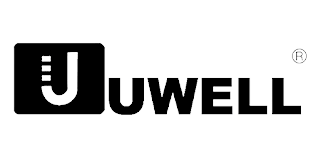 The Uwell Caliburn A3 Pod Cartridge Pods feature a capacity of 2ml and are designed for use with the UWELL Caliburn A3 Pod System. The refillable UWELL Caliburn A3 replacement pod has a top-fill port and a removable mouthpiece. The visibility of the pod allows for easy tracking of e-juice levels. Furthermore, the magnetic connection between the pod and the device ensures a secure fit. Caliburn A3 Replacement Pod comes in a 4-Pack with an integrated 1.0ohm meshed coil.
The required evaporator heads are already integrated. With a resistance of 1.0 ohms, the coils are ideal for cheek vapers or beginners who are looking for a vaping experience that is as similar as possible to that of a cigarette.
Before first use, thoroughly soak the vaporizer by refilling the cartridge and leaving it for 10-15 minutes. The service life of the evaporator is approximately 2 weeks if you fill in light liquids without sweeteners and a cooler, and also do not soar in the cold.
Material: PCTG, POK
Dimensions: 37.5mm*21.2mm*11.6mm
Installation: Plug-in
E-liquid Capacity: 2ml
Pod Specification: FeCrAI Meshed 1.0ohm
Uwell Caliburn A3 Pod Cartridge Package List:
4pcs * Uwell Caliburn A3 Pod Cartridge
Looking for the best online vape shop in UAE? Look no further than our store. We have the best selection of products, unbeatable prices, and a customer service team that's always ready to help. We're passionate about what we do and we'll do everything we can to make sure you get the best experience possible.