Shop Now Uwell PA Replacement Coil In Dubai UAE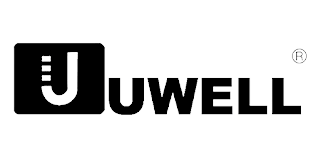 The Uwell Crown D Replacement Coils are the original PA Coil Series for Crown D Pod System, featuring press-to-fit coil installation, available in 0.3ohm and 0.8ohm mesh coils to extract tasty flavor and vapor from your favorite E-juices.
Uwell PA Coil is designed for Uwell Crown D kit. accessing a UN2 Meshed-H 0.30hm coil(25-35W), and UN2 Meshed-H 0.80hm
Coi(1 5-1 8w) for all parts of vapers. Replaced via press-fit installation. each pack has four colls.
Uwell PA Replacement Coil Features:
Coil Series: Uwell PA Coils
Resistance: 0.3ohm, 0.8ohm
Coil Installation: Press to Fit
0.3ohm UN2 Meshed-H Coils (25 – 35W)
0.8ohm UN2 Meshed-H Coils (15 – 18W)
Easy to Replace
Uwell PA Coil Specification:
Material: Brass, PES
Dimension: 10.8mm*23.2mm
Installation: Plug-in
Coil Specification:
UN2 Meshed-H 0.8ohm (RDL+ MTL)
UN2 Meshed-H 0.3ohm (DTL)
Heating wire material: FeCrAI
Recommended Wattage:
UN2 Meshed-H 0,3ohm 25-35W
UN2 Meshed-H 0,8ohm 15-18W
Fit For: Uwell Crown D Kit
Package Includes:
4 x Uwell PA Replacement Coil
Looking for the best online vape shop in UAE? Look no further than our store. We have the best selection of products, unbeatable prices, and a customer service team that's always ready to help. We're passionate about what we do and we'll do everything we can to make sure you get the best experience possible.