AWT 21700 Battery 4800mAH 35A Features:
Nominal Capacity: 4800mAh
Nominal Voltage: 3.7V
Continuous Discharge Current: 35A
Discharge Voltage: 2.5V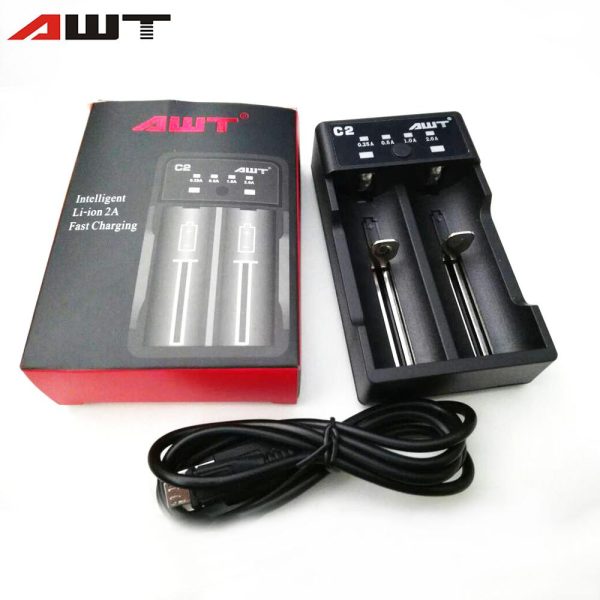 The
AWT C2 Charger
is a good charger for your batteries. Once inserting, AWT C2 Charger detects your battery automatically. It supports 2A quick charging. The chargers supports the following batteries: 10440, 10670, 16340, 14500, 18350, 18490, 18500, 18650, 26650, etc. The charger comes with two charging slots.
This lithium-ion battery uses similar internal chemistry to the batteries used to run electric cars and rechargeable power tools. The battery has an excellent safety rating and offers the ideal performance characteristics needed to power modern, sub-Ohm vaping mods.