BEST VAPE DUBAI CITY COLLECTIONS
FEATURED CATEGORIES
Best Vape City
Exclusive Collection
Visit our shop to see amazing collections .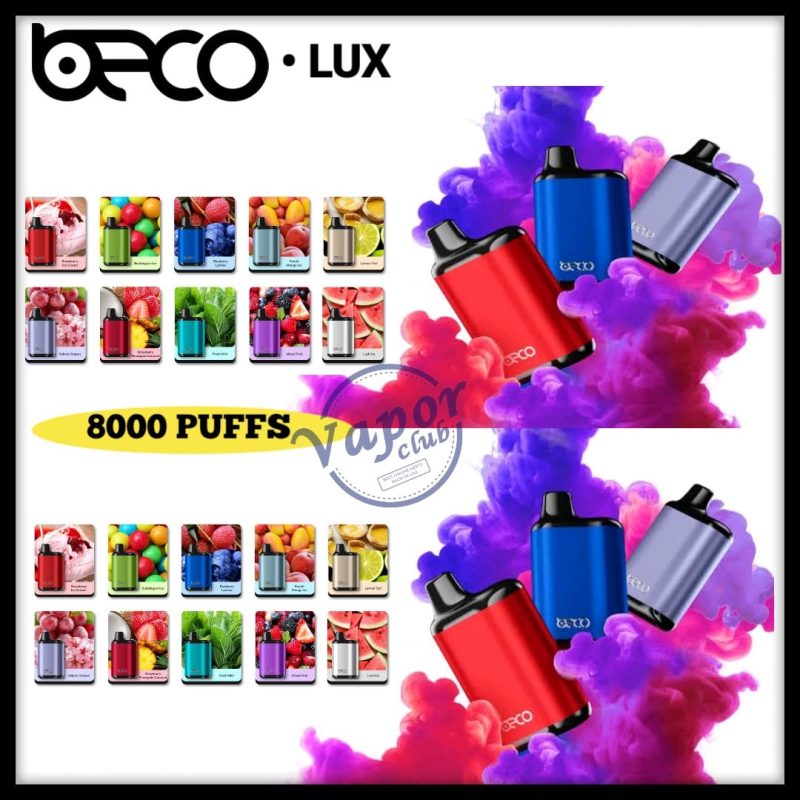 Specifications:
Size: 74.68×43.28×21.79mm
Battery Capacity: 650mAh
Resistance: 1.1 ohm
Puffs: 8000
E-juice Capacity: 13ml
BEST PRODUCT IN DISPOSABLE
MYLE CORNER
One of the best brands in our collection
MYLÉ Disposable Vape Device:
Flavor: Pink Lemonade
Device Color: Black
1.2mL built-in Pod
5% ** nicotine by volume/unit
320 puffs/pod (approx.)
Size (in.): 2.96 H x 0.77 W x 0.42 D
100
PERCENT SATISFACTION GUARANTEE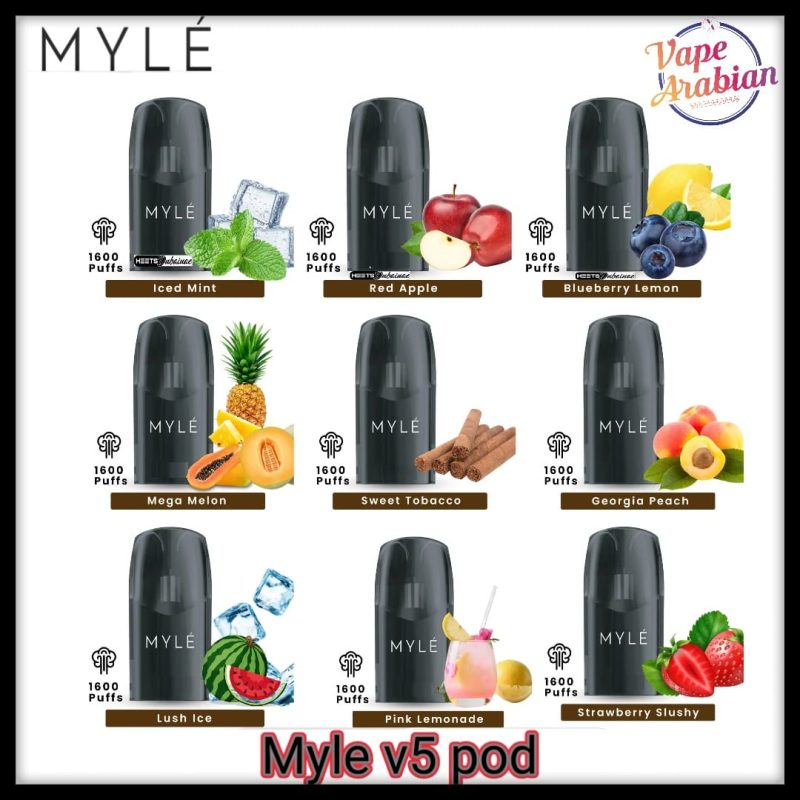 Features:
Brand: Myle
Version: Myle Version 5( V5)
ML: 4ML(2ml/ magnetic Pods)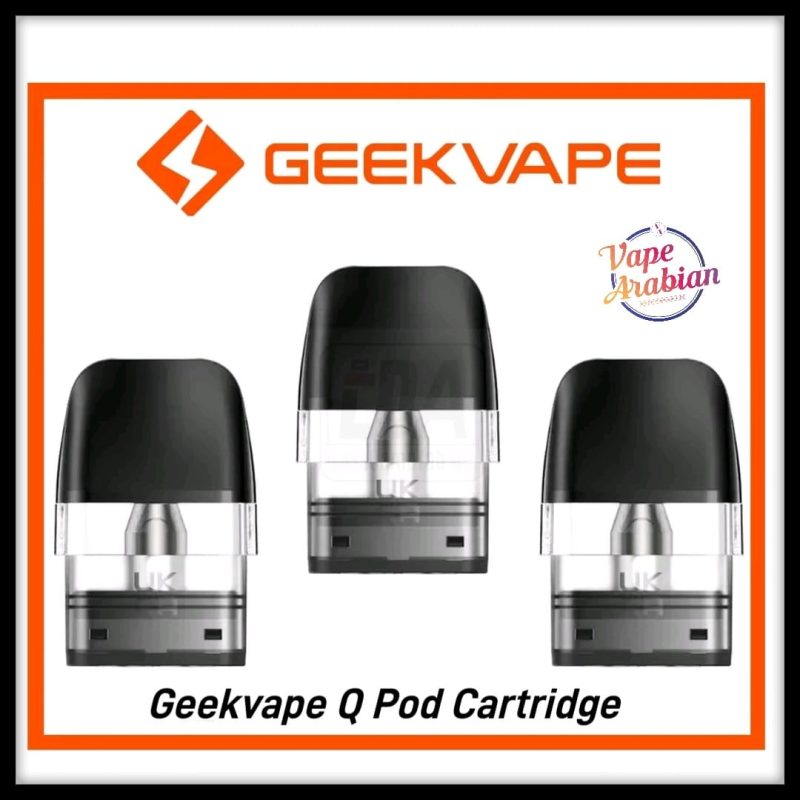 Cartridge Resistance Available:
Capacity:
2ml
0.6Ω (18-25W) 0.8Ω (12-18W) 1.2Ω (8-12W)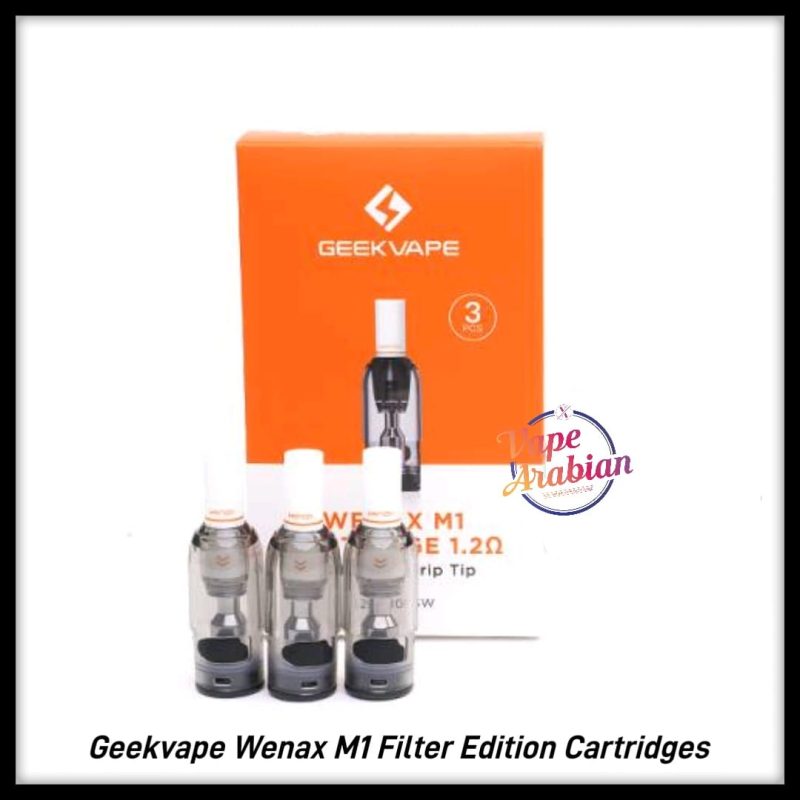 Remove the filter
Open the strip
Fill the reservoir to ¾
Replace the strip
Replace the filter
Wait a few minutes before the first utilization.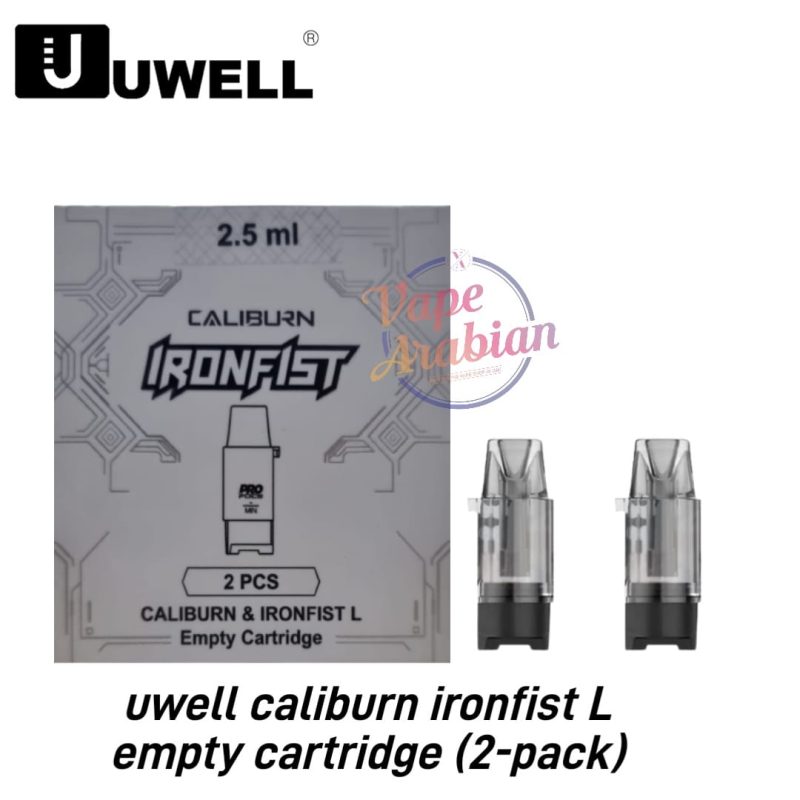 Features:
E-Liquid Capacity:
2.5ml
Included:
2 x Uwell CALIBURN & IRONFIST L 2.5ML Refillable Replacement Empty Cartridge Pod
Features:
Sub Ohm Coils
Mesh Build
Multiple Resistances
DTL Vaping
Compatible With High VG E-Liquids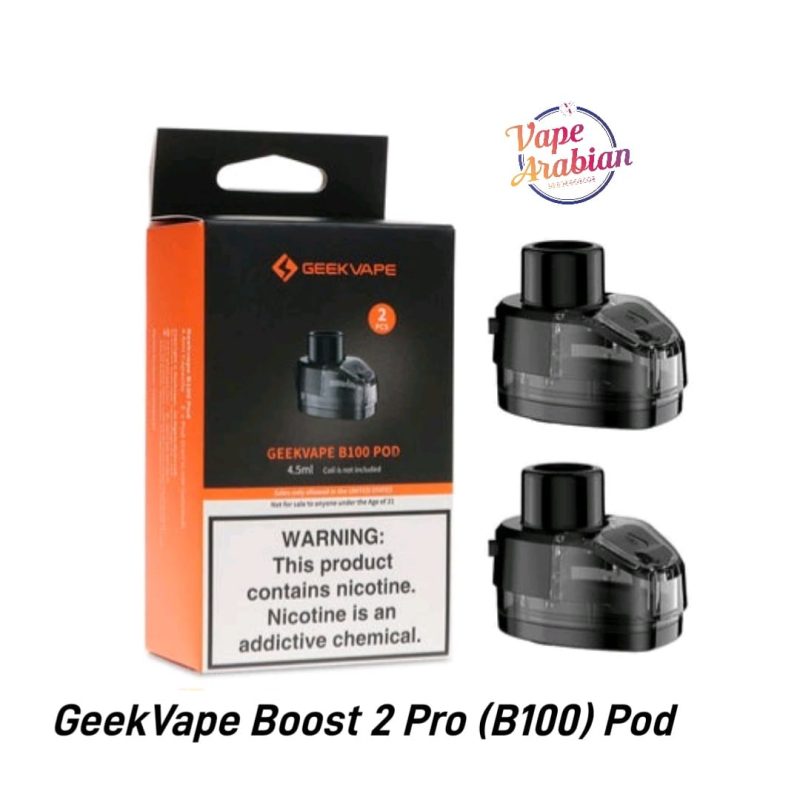 GeekVape Boost 2 Pro B100 Pod is designed for Geek Vape B100 (Aegis Boost Pro 2) Kit. Geek Vape Aegis Boost Pro 2 cartridge provides a 4.5ml capacity. Compatible with P Series Geek Vape Coils. Place an order for a B100 pod in our online vape shop
Vapearabian.com.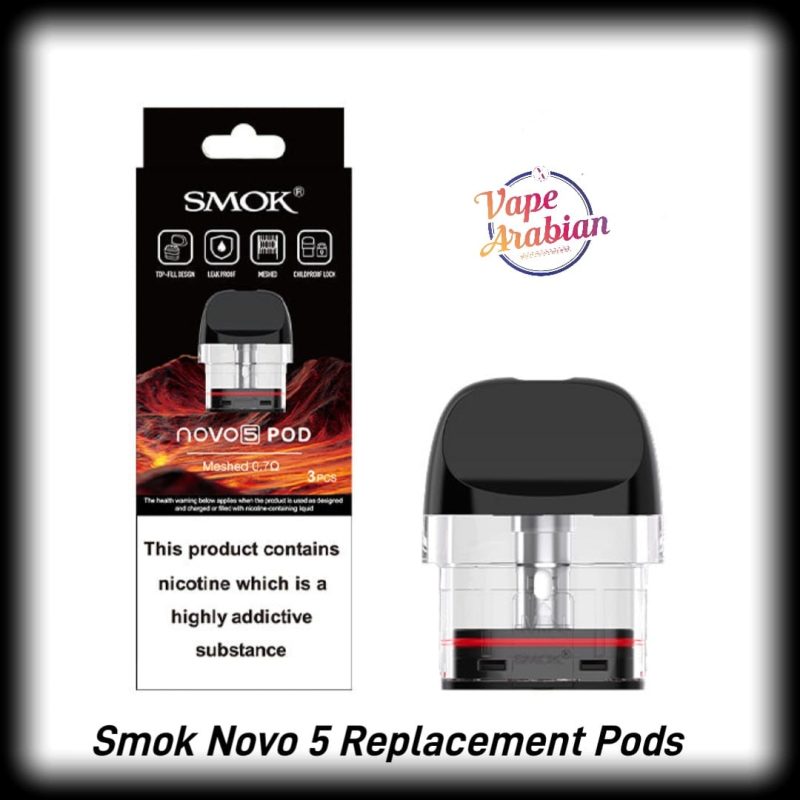 The Smok
Novo
5 Replacement Pod is the first refillable case intended for Novo 5 Pod System. Taking on a watertight top filling plan to hold 2.0ml of your number one E-juices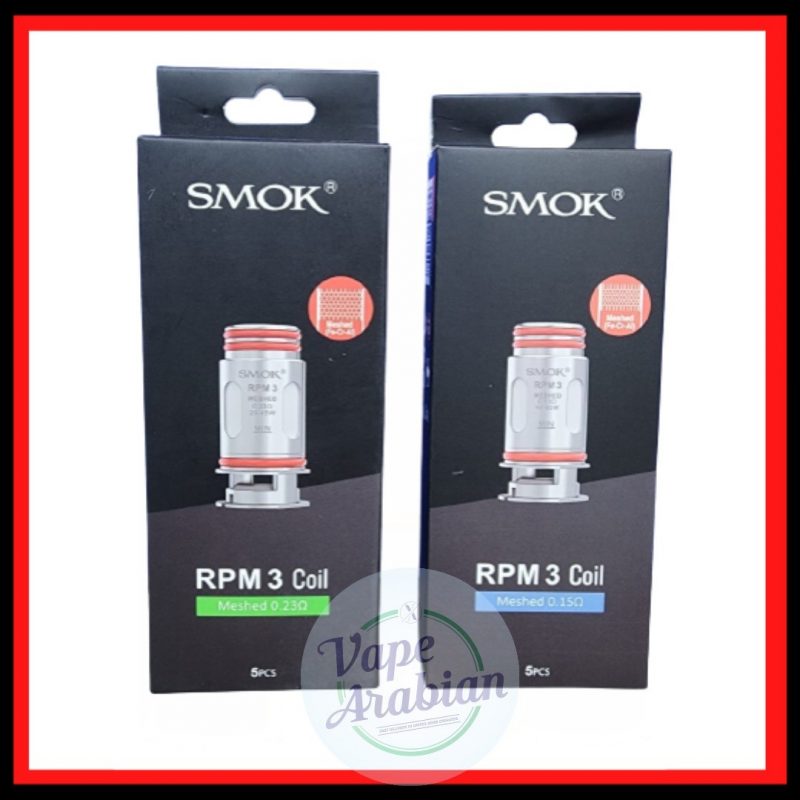 Coil Resistance: 0.15ohm, 0.23ohm
Fit For: SMOK RPM 5 & RPM 5 Pro Kit
Quantity: 3pcs/pack
SMOK RPM 3  Coil PACKAGE LIST
Coils: 1.2ohm, 1.6ohm
Working Voltage: 3.4-4.4V
Working Wattage: 6-12W
Material: Japanese Organic Cotton
Fit For Q14, S14, G14, C14, P14A, Q16, Justfog Q16 Pro Vape Pen, P16A
5 PCS Per Pack
Quick Link:
JUSTFOG Q16 Pro Kit 900mAh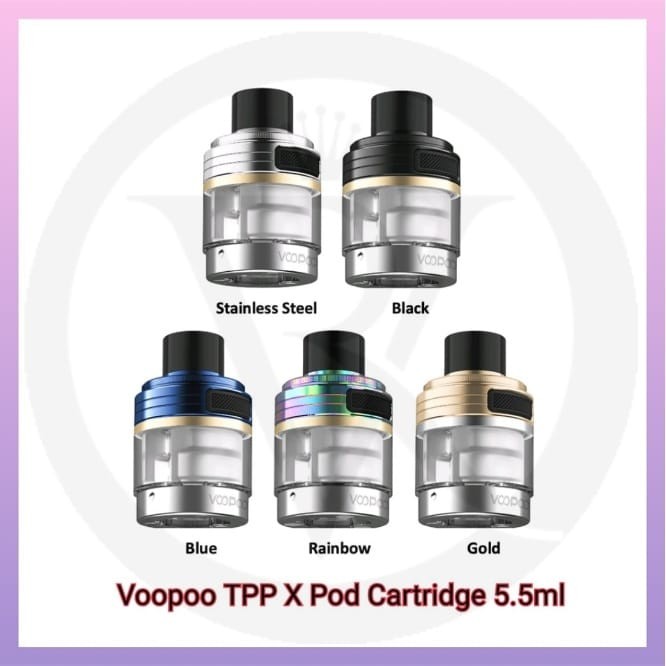 Includes:
1 Vaporesso GEN 220W TC Box Mod
1 Vaporesso SKRR-S 26mm Sub-Ohm Tank
1 0.2ohm QF Meshed Coil
1 0.15ohm QF Strip Coil
1 5mL Replacement Glass
2 O-Ring
1 MicroUSB Cable
1 User Guide
1 Warranty Card
VOOPOO ALPHA ZIP MINI 120W IN DUBAI/UAE The VOOPOO ALPHA Zip Mini 120W & MAAT Tank Starter Kit encapsulates the
Geekvape Aegis X Kit IN DUBAI/UAE The Geek Vape Aegis X 200W Starter Kit is a powerful vaping kit, implementing a dual
Vaporesso Gen Kit IN DUBAI/UAE VAPORESSO'S MOST POWERFULL, FASTED VAPE VAPORESSO GEN KIT IS NOW AVAILABLE IN UAE. GEN makes
Vaporesso Luxe S Touch IN DUBAI/UAE Vaporesso Luxe S kit is an avant-garde all-screen-designed kit that is powerful. Powered by
GEEKVAPE AEGIS LEGEND KIT IN DUBAI/UAE GeekVape Aegis Legend Kit 200W Starter Kit continues the legacy of the epic Aegis series,
SMOK MAG KIT 225W IN DUBAI/UAE SMOK MAG 225W TC Box Mod Features: Dimensions: 92mm by 65mm by 30mm Dual
UWELL CROWN POD SYSTEM 1250mAh BATTERY IN DUBAI/UAE Uwell Crown Pod System Kit, implementing a large 1250mAh Rechargeable Battery, dual
Features:
Brand Name: Grand E-Liquid
VG/PG: 70%/ 30%
Size: 60 ml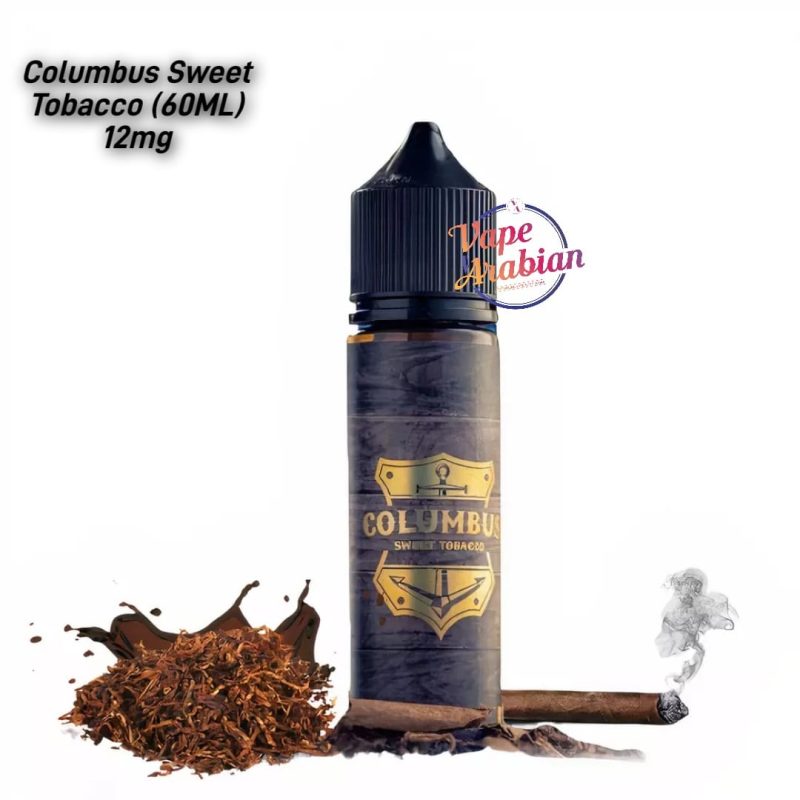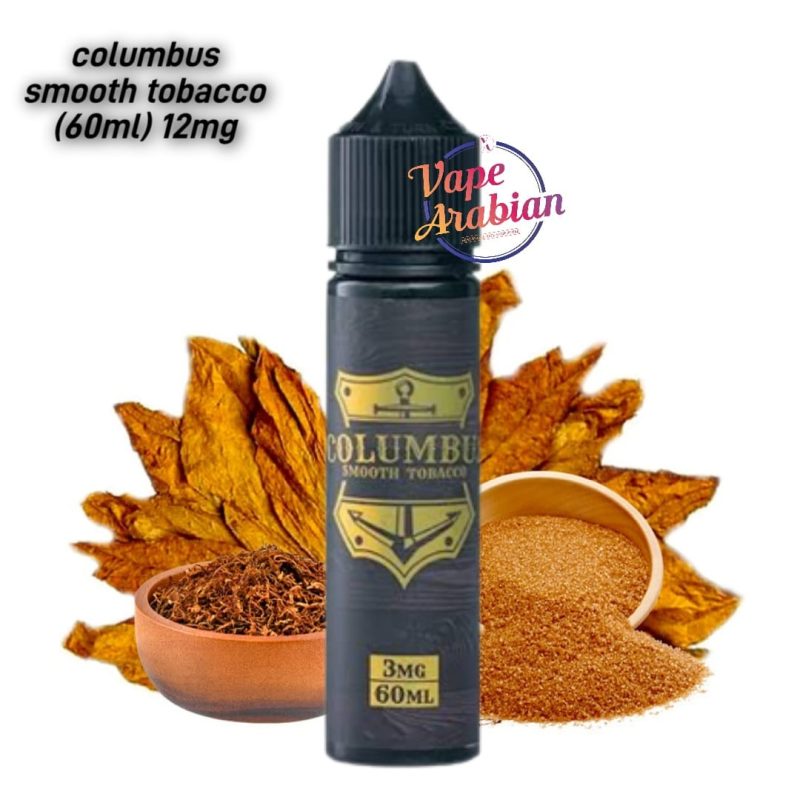 Bottle Size – 60mL Unicorn Bottle
Available Nicotine – 3mg, 6mg
VG/PG Ratio – 70VG/30PG
Bottles Size: 60ml

Nicotine

 Strength: 3mg

Bottles Type: Squeeze Unicorn Bottles

VG/PG: 70/30

Dr Vapes 12mg Vape Liquid Features:
Vegetable Glycerin (≤50%)
Propylene Glycol with Flavouring (≤50%)
Nicotine: ≤1.2% (12mg)
60ml Bottle

There are 2 types of Justfog Minifit Replacement Pods
Standard Replacement Pods
Ceramic Replacement Pods
Size: 21 x 15 x 28mm E-juice Capacity: 1.5ml Resistance: 1.6ohm Japanese Organic Cotton Coil/1.6ohm Ceramic Coil Quantity: 3pcs/pack QUICK LINK Buy Minifit Kit
Click Here
Buy Minifit Max kit
Click Here

Specifications:
Brand: Uwell Model: Caliburn KOKO Suitable for: Caliburn KOKO Kit / Caliburn Kit Material: PC Pod Capacity: 2ml Resistance: 1.2ohm Quantity: 4 Product Size: 3.4 x 2.2 x 1.2cm Package Size: 5 x 10 x 2cm Product Weight: 0.01kg Package Weight: 0.05kg
Package Contents:
4 x Caliburn KOKO Cartridge
0.6ohm Nord Mesh Coils – Optimized for Sub-Ohm Experience – 25W Max
0.8ohm Nord Mesh-MTL Coils – 16W Max
1.4ohm Nord Regular Coils – Optimized for MTL Experience
1.4ohm Nord Ceramic Coils – High-Temperature Resistant

Nord DC 0.6Ω Regular Coil

is a traditional coil design that provides a faster healing process with high flavor intensity. Coil material Ni-Cr. Recommended Wattage: 20W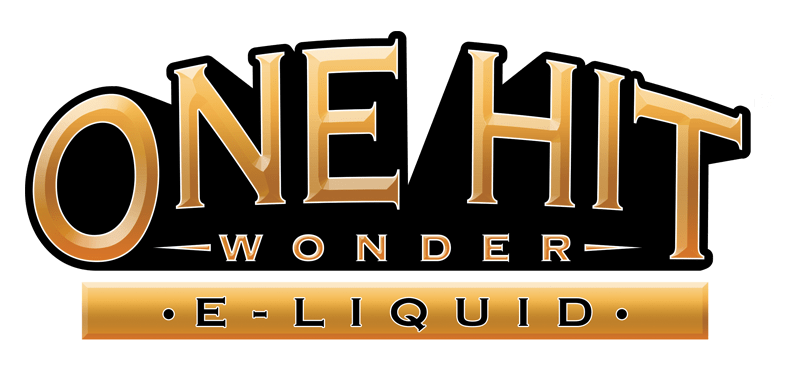 My Man E-Juice Specifications:
PG: 20%
VG: 80%
Available Nicotine Strengths: 3mg
Available Sizes: 100ml
Flavor Category: Dessert
Primary Flavors: Strawberry, Muffin
Manufactured in: USA
SMOK NORD REPLACEMENT POD CARTRIDGES IN DUBAI SMOK NORD Replacement Pod Cartridges features a nifty design mouthpiece with a 3mL
SMOK NOVO REPLACEMENT POD CARTRIDGES IN DUBAI The SMOK NOVO Replacement Pod Cartridges features an ergonomically design mouthpiece with a
VAPORESSO AURORA PLAY REPLACEMENT POD CARTRIDGE IN DUBAI The Vaporesso Aurora Play Replacement pod Cartridge comes in two types of

Ergonomic Mouthpiece
2mL Pod Capacity
Side Fill System – Silicone Stoppered
Updated Airflow Pathing
Push-Fit Pod Connection
Comes in a pack three (3)