Best NEXUS Disposable Vape (20MG – 2000 PUFFS) Pod Kit In UAE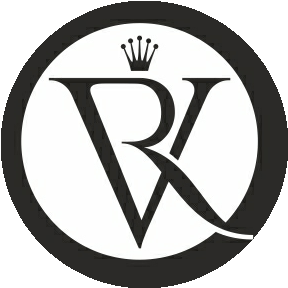 Nexus Disposable Vape pod device is a pre-filled disposable vape pod system. It's compact in size and pocket-friendly, which makes it easier to carry. The Airis Mega disposable pod device is powered by a 1000mAh built-in battery and contains 6ml of pre-filled tasty e-liquid. Plus Nexus Disposable Vape will bring you more than 2000 puffs for an awesome vaping experience. Check out our collection of disposable vape bundles.
Discover Nexus Disposable Pod Vape, a new premium pre-filled disposable device that comes with up to 2000 puffs, and a great selection of tasty flavors. With Drip Stix the user can customize and control their airflow. All Drip Stix devices require no maintenance, charging, or refilling.
Nexus Disposable Vape Pod Kit Features;
• 2000 Puffs Per Device
• 2% Salt Nicotine Strength
• 6ml of Prefilled Juice
• 1000mAh Non-rechargeable Battery
• Pre-charged, simply puff/pull on the device to activate
• Pre-filled, no need for messy refills
• Draw to activate firing system
• Smooth mouth to lung draw
• Amazing flavor and long-lasting
 Nexus Disposable Vape  (20mg – 2000 Puffs) Flavors:
ALOE GRAPE: Aloe Grape features a fruity blend with floral undertones capturing juicy grape notes paired with delicate aloe vera on the finishing exhale to create a refreshing vape experience!
STRAWBERRY KIWI: Strawberry and kiwi are two fruit flavors that always go well together – like they're made for each other. The sweet, mildly tart taste of strawberries complements the sour, juicy taste of ripe kiwis so well.
CAFFE LATTE: Cafe Latte by Puff Salt is your morning cup of coffee in form of a vape! A perfect flavor to vape in the morning, "latte" is A bold roast with just the right amount of sugar and cream! As you inhale, the taste of freshly made coffee will wash across your taste buds in the most succulent way and will make you feel as if you're drinking the best cup of coffee you'll ever be able to find.
BLUE RASPBERRY: Blue Raspberry features a berry blend with candy undertones capturing delicious blue raspberry fused on the finishing exhale to create a refreshing vape experience!
STRAWBERRY ICE CREAM: A fresh blend of sweet summer strawberries and savory ice cream flavor.
NOTE: Now Nexus Disposable Vape is UAE approved by ESMA and have wide range of delicious salt nic flavours.