Vabar Pod Fun Disposable Vape 10000 Puffs In DubAI  UAE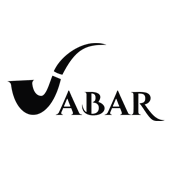 Vabar Pod Fun Disposable Vape is a famous vape brand Vabartech, Vabar disposable vape is a very well-known brand in UAE, Pod Fun 10000Puff disposable vape includes a sizable 15 ml of nicotine salt flavor with a sufficient concentration of 5% (50mg) of nicotine salt. You can use it for several days because it has 10000 puffs per device. It has a built-in 550mAh Type-c Rechargeable battery that makes it powerful and unique.
Pod Fun Disposable Is Replaceable Flavored Pod Vape Comes in 24 premium flavors including fruits, mint, tobacco and candy. With the mesh coil, Pod Fun can highly covey the e-liquid's original flavor, and provide the purest taste and satisfying throat hit.
Vabar Pod Fun Disposable Vape Features :
Pod Fun Disposable offers a whopping 15ml of pre-filled e-liquid that lasts up to 10000 puffs.
Built with a powerful 550mAh integrated battery, delivering fast and stable performance that keeps going at full speed.
Packed with 50mg (5%) of nicotine salt for a smooth, satisfying hit.
50.2mm*22.2mm*88.5mm Device Size
50.2mm*22.2mm*48.5mm Pod Size
Coil Resistance 1.2ohm Mesh
Replaceable Flavored Pod
Vabar Pod Fun Disposable Vape All Flavors:
Energy Drink
Cola Ice
Watermelon Strawberry
Kiwi Passion Fruit Guava
Lush Ice
Blackcurrant
Caffe
Strawberry Ice
Cool Mint
Grape Ice
Watermelon Strawberry Bubblegum
Blueberry Ice
Watermelon Ice
Watermelon Mango Peach
Strawberry Kiwi
Blue Razz Lemonade
Skittles
Blue Razz
Mango Punch
Strawberry Ice Cream
Virginia Tobacco
Cotton Candy
Package Contents:
Stop wasting money on gas and expensive products! We have the best and cheapest selection of vapes in UAE. Order today and be smoking in no time.