Authentic Buy Uwell Caliburn A3 Pod Kit In UAE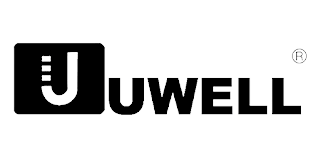 The Uwell Caliburn A3 Pod Kit from Uwell is an innovative Pod Kit that's a testament to the simplicity of vaping! The kit is compact, tough, and has a battery that's durable enough to last a full day of serious MTL vaping up to 13W. When the time comes to charge up, all you'll have to do is plug it in for a quarter of an hour and you'll be ready to set off again.
Uwell Caliburn A3 pod System To get a perfect MTL inhale, all you'll just have to do is press the fire button or simply inhale on the mouthpiece. Plus, with the lock-up safeguard, you'll never have to worry about an accidental misfire happening when your device is rolling around in your pockets. The device comes fitted with Uwell's patented Pro-FOCS flavour technology which works to deliver a richer, more intense flavour from your E-Liquids, with every inhale.
Uwell Caliburn A3 Pod Kit Features:
PCTG&Aluminium Alloy Construction
2ml E-liquid Capacity
Max 13W Output
Pod Connection: Magnetic
FeCrAI Meshed 1.0ohm Coil
Pro-FOCS Flavor Adjustment Technology
Automatic Detection of Ignition Way
Top Filling System
Output: Direct Voltage Based
Large e-liquid checking window
15-minute fast charging
Ignition Lock Function
LED Battery Life Indicator
Short-Circuit Protection
Low-Voltage Protection
Overtime Protection
Open-Circuit Protection
Uwell Caliburn A3 Pod Kit Specifications:
Weight: 30 g
Colors: 6 Colors
Battery: 520 mAh
E-liquid Capacity: 2 ml
Output Power: Maximum 13 W
Materials: Aluminum Alloy, PCTG
Dimensions: 110.1 mm × 21.3 mm × 11.7 mm
Pod Specification: FeCrAI UN2 Meshed-H 1 Ω Uwell CALIBURN A3 top Refilling Pod
Uwell Caliburn A3 Kit Package List:
1 * Meshed 1.0ohm Caliburn A3 Refillable Pod (pre-installed)
1 * Meshed 1.0ohm Caliburn A3 Refillable Pod (spare)
1 * User Manual
Looking for the best online vape shop in UAE? Look no further than our store. We have the best selection of products, unbeatable prices, and a customer service team that's always ready to help. We're passionate about what we do and we'll do everything we can to make sure you get the best experience possible.