Best Buy Kalmia 13w Pod System kit by UWELL In UAE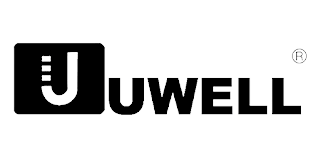 Kalmia Pod System kit by UWELL has a compact, handheld, and stylish design that fits perfectly on the lips. This device, which houses a 400 mAh integrated battery and achieves a maximum output of 13 W, can use up to 1.6 ml of pure nicotine or free-based e-liquid. FeCrAl UN2 Meshed-H 1.2ohm coil plays a very important role in MTL vaping, and the patented Pro-FOCS technology can extract and restore delicious vapor.
The pod drops directly into the device and is magnetically fixed. Ingenious gradients and a flower-shaped LED indicator let you check the battery level. It gives you effortless vapor through a pull-activated ignition mechanism. With its palm-sized appearance, it easily slips into your pocket and can be hidden in the palm of your hand while you shoot it, which will likely satisfy even the most discreet vaper.
The Kalmia Pod System kit by UWELL 13w is ideal for those who want a handy device that is easy to use. It has a built-in 400mAh battery so you don't have to worry about purchasing extra batteries or external chargers. There is also a 1.2 Ohm mesh coil housed inside the included 1.6ml refillable Kalmia cartridge, providing true MTL (Mouth to Lung) breathing.
Kalmia Pod System kit by UWELL 13w Features:
• Side refilling design
• 400mAh built-in battery
• Max 13W Output
• 1.6ml Capacity
• Suitable for topping up nicotine salt or freebased e-liquid
• FeCrAl UN2 Meshed-H 1.2ohm Coil
• For MTL Vaping
• Pro-FOCS technology
• Flower-shaped LED Indicator
Each Kalmia cartridge comes with a silicone stopper next to it, so refilling your kit is easy. All you have to do is remove your pod from the device and pull the plug to reveal the e-liquid inlet. In addition, the mesh structure of the coil heats the e-liquid faster and offers a more intense flavor. We recommend using this kit with 50/50 or high PG e-liquid for best results.
1 x Uwell Kalmia Pod
2 x Uwell Kalmia Pod
1 x USB-C Charging Cable
1 x User manual