Best Vape Bubblegum Kings Original Ice 120ml In UAE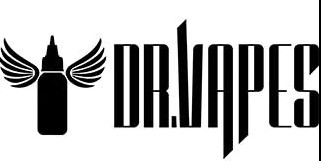 Bubblegum Kings Original Ice 120ml, Curb your sweet cravings with the iconic bubblegum candy flavour, served as an icy cool refreshment. Guaranteed to hit the spot.
A fantastic vape juice blend of irresistible bubblegum flavor and icy characteristics. At first, your taste buds get activated by a cool breeze of frosted Bubblegum slushie notes. Then a bubblegum wave creates a sweet tingle that balances out the tartness of the fruit creating a delicious vape experience. Finally, a sugary exhale brings on the finishing touch that creates a sweet but cold finish.
Bubblegum Kings Original Ice 120ml by dr. vapes When you inhale, a fruit explosion of Bubblegum and cool icy flavor will take place on your tongue. Your mouth will water as the juicy gum flavor washes over your palate. Slowly, the sugary bubblegum flavor will creep up on you, delighting the sweet tooth with its shamelessly sweet taste. On the exhale, a burst of menthol will chill your taste buds, refreshing you beyond belief.
This melt-in-your-mouth ice cream has a distinctive bubble gum taste with a nice creamy consistency.
Vegetable Glycerin (≤78%)
Propylene Glycol with Flavouring (≤22%)
Nicotine: ≤0.3% (3mg)
Package Contents Includes:
1 x Bubblegum Kings Original Ice 120ml E-Liquid
VG/PG: 78/22
Flavor Profile: Bubblegum And Ice