LOADED STRAWBERRY JELLY DONUT BY RUTHLESS VAPORS 120ML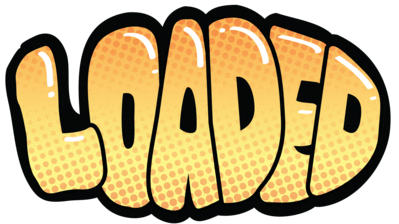 Strawberry Jelly Donut by Loaded E-Liquid 120ml is an indulging vape juice flavor that gives you the feeling of biting into a freshly baked donut with strawberry jelly filling. This light and fluffy donut flavor is bursting with strawberry and a very noticeable freshly baked pastry taste covered in sweet powdered sugar.
Strawberry Jelly Donut E-Juice by Loaded tastes nothing short of a cushy sugar glazed doughnut, stuffed to the brim with gooey strawberry filling. Take a bite out of your very own delicious dessert as many times as your heart desires.
Strawberry Jelly Donut By Loaded vape juice is an experience of eating a fresh-baked pastry right out of the oven. Known worldwide for their realistic flavors, Loaded line e-liquids have done it again. This amazingly true-to-life flavor of a golden brown donut, stuffed to the brim with the sweet strawberry filling will have you checking for crumbs. No more morning visits to the local donut shop for your favorite treat. This vape is sure to satisfy that sweet tooth.
As you inhale Strawberry Jelly Donut by Loaded E-Liquid 120ml juicy and sugary strawberry jam flavor will flood your taste buds. Then, the distinctive taste of a fresh doughnut will delight your palate. As you exhale, a tasty dusting of powdered sugar will make your sweet tooth smile.
Package Contents Include:
1 x 120ml glass dropper bottle of Strawberry Jelly Donut By Loaded
VG/PG: 70/30
Flavor Profile: Donut, Strawberry Jelly, Dessert, Pastry