Vabar Koin Replacement Pods In Dubai UAE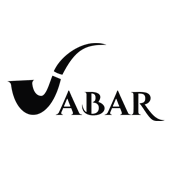 Vabar Koin Replacement Pods is 2 mL capacity, Middle-filling, and reagent inspection chamber. There is effective waterproofing. with progressive airflow adjustment It will allow you to enjoy the firmness of the liquid. A comfortable, so snug fit design gives you a better vaping experience.
The Vabar koin Empty Cartridge is designed for Vabar KOIN Pod System Kit 650mah. koin pod features progressive airflow adjustment to offer MTL & restricted DTL vaping. koin replacement empty cartridge has 2ml capacity with e-juice window and also Middle filling design.
Reagent capacity 2 ml. There is a window to check the solution and also prevent leakage.
Progressive wind speed adjustment. Top refueling system also
Compatible with Koin 1.2Ω/1.0Ω Coil
Limited MTL and also DTL vaping vaping
Comfortable lips for a perfect vaping experience even better
Vabar Koin Replacement Pods comes in Pack of 2 PcsPack