BEST VAPE VABAR KOIN POD KIT IN UAE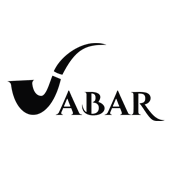 VABAR Koin Pod kit is The design of the second guest is already more colorful and colorful – nothing more than a youth one. The stick, flattened in shape, is a remnant in the common people, decorated with prints of a cartoonish and also apparently "bearded vaper", for which the set is clearly not designed. Dimensions are quite compact, therefore, and ergonomics should be expected to be adequate. But the weight due to the use of metal is not the smallest.
The removable cartridge is suspiciously small for such dimensions of the container. Refueling is lateral, not quick, the mouthpiece is flattened. And again, the device is powered by replaceable evaporators – even surprisingly. Also True, there is already no diversity here – only one option has been proposed for working with high-nicotine liquids. But there is a full adjustment of the puff intensity – a small slider at the end of the device.
VABAR Koin Pod kit Although there is a small button on the main body, it is not known for certain whether it is responsible for starting the device. But it is known for sure that she can change the output voltage – in total, the developers proposed three options for the latter. By the way, an LED indicator is built into the key, which will "enlighten" about which of the modes is currently active.
Material: Zinc ally+PCTG+PC patch
Product size: 82X30.3X14.8mm
Net weight: 58g
Juice capacity: 2ml
Maximum wattage: 17.64W
Battery capacity: 650mAh
Charging current: DC5V/2A, type C
LED Display: 3-color LED Indicator
Pod ftting: magnetic also
Operating mode: puffing induction
VABAR Koin Pod kit Package contents (probable)
KOIN mod
replaceable cartridge (preinstalled)
replaceable 1.0Ω coil (preinstalled)
Type-C cable
user manual