Dr Vapes Gems Opal Cherry 60ml In UAE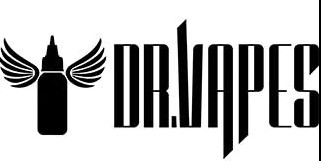 Dr Vapes Gems Opal Cherry 60ml E-liquid is a perfect cherry Flavor for all day vape. Similarly it tastes as good as it smells. Cherry drop awesomeness, this is one of Vjuices first ever blends. Consequently it has been perfected over years delivering that fresh, cherry rush.Each puff is just like sucking on your very favorite sweet from back in the day. The best part is that you can enjoy that luscious flavor for hours and hours without rotting your teeth.
With each inhale, the tangy and tart taste of freshly picked cherries satisfies you right away. The cherry juice soaks into the tongue and refreshes you on an intense level. When you exhale, the remarkable sweetness of the Charry flavor takes over, making the sweet tooth squeal with joy.
60ml
Flavour Notes: Charry
Made in the UK
78/22 VG/PG
Gems Opal Cherry Ingredients:
Vegetable Glycerin (≤78%)
Propylene Glycol with Flavouring (≤22%)
Our ultimate goal is to satisfy each and every customer, from the moment you purchase our products throughout its lifetime.