POD SALT STRAWBERRY MARSHMALLOW MAN 3 SALT NIC E-LIQUID- 20MG IN UAE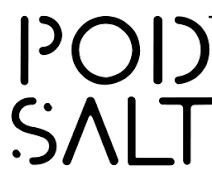 Pod Salt Strawberry Marshmallow Man 3, A smooth and creamy blend of fluffy marshmallows and strawberries for an indulgent and fruity vape. Finished with a touch of sweet vanilla. If you like your dessert vapes, you're going to love Marshmallow Man III.
Podsalt's award-winning, British-made e-liquid collection provides the smoothest and most refreshing vaping experience that hits the spot. The Core range offers a premium selection of classic and refreshing flavors.
This Marshmallow Man 3 Nicotine Salt e-liquid is a Fusion collaboration by Pod Salt and Marina. An original and exclusive flavor for an all-day vaping experience.
The Pod Salt Fusion range is ESMA Compliant and manufactured with British-made e-liquid.
30ml Bottle
Available in 20mg Nicotine Salt
50% VG / 50% PG
Made in the UK
Tamper evident seal
Designed for Starter Kits and Pod Devices
NOT for Sub-Ohm Vaping
Our ultimate goal is to satisfy each and every customer, from the moment you purchase our products throughout its lifetime.