POD SALT CORE CLASSIC TOBACCO 30ML SALT NIC E-LIQUID- 20MG IN UAE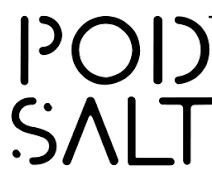 Pod Salt Core Classic Tobacco 30ml, This Classic Tobacco Nicotine Salt e-liquid by Pod Salt provides the most authentic tobacco flavor e-liquid in a nicotine salt format.
Every inhales and exhales gives the palate that familiar traditional toasted blend that simply leaves you feeling relaxed.
Pod Salt Core Classic Tobacco juice is perfect for vapers that do get the urge to have that rich and nutty cured tobacco taste, just like they had before they made the switch. Pod salt  Juice is proud to present this classic flavor of tobacco that will satisfy those cravings instantly.
No nasty smells or messes, Pod Salt Core Classic Tobacco is a nicotine salt e-liquid that's way above and beyond those traditional tobacco flavors that are out there.
Pod Salts Core Classic Tobacco 30ml Features:
30ml Bottle
Available in 20mg Nicotine Salt
50% VG / 50% PG
Made in the UK
Tamper evident seal
Designed for Starter Kits and Pod Devices
NOT for Sub-Ohm Vaping