Pod Salt Mixed Berry Ice Salt Nic 30ml In UAE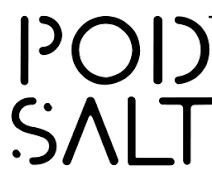 Pod Salt Mixed Berry Ice Salt Nic Is A berry-delightful blend of forest fruits including strawberry, raspberry and blueberry, finishing with a cooling ice breeze. Delightfully sweet, tangy and fresh. Blended with our award-winning Nicotine Salts formula.
As you inhale Mixed Berry Ice, frozen sweet strawberries tingles on each taste bud as its sugary taste sends you off to paradise. The chilled raspberry, blackberry and blueberry give you that tangy and sweet flavor that balances all the notes in perfect harmony for a flavor that is truly uplifting.
Pod Salt Mixed Berry Ice Salt Nic 30ml comes in a 30ml chubby gorilla bottle. This e-liquid's 50 percent vegetable glycerin (VG) and 50 percent propylene glycol (PG) base is great for those who desire the fattest, puffiest clouds imaginable
Pod Salt Mixed Berry Ice Salt Nic Features:

30mL Unicorn Bottle

Child Resistant Cap

50% VG

50% PG

Nicotine Salts Formulation

Crafted For Ultra-Low Wattage & Pod-Based System


Available in 20mg
Package Contents Include:
1 x 30ml unicorn bottle of  Pod Salt Mixed Berry Ice Saltnic
VG/PG: 50/50
Flavor Profile: Mixed Berries, Fruit, Menthol
Our ultimate goal is to satisfy each and every customer, from the moment you purchase our products throughout its lifetime.