Pod Salt Eliquid 50ml In Dubai UAE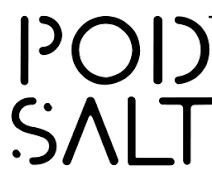 The Pod Salt Eliquid 50ml a premium selection of British-made flavors. Blended with our award-winning Freebase E-liquid to produce a perfectly smooth and effective vaping experience. Designed to taste delicious. Designed to Hit the Spot.
Pod Salt replicates the nicotine salts found naturally in tobacco leaves, to produce a perfectly smooth experience with minimal throat irritation. Nicotine is also absorbed faster, and stays there for longer, providing a greater level of satisfaction than traditional e-liquid. This combination of factors is helping more smokers to transition from tobacco, and also many current vapers are making the switch too. Stealth vaping has never been easier, or more satisfying. 16 popular flavours have been skilfully re-engineered to provide the best possible taste in a nic salt format. From authentic tobaccos to tantalising fruits and menthols, you're bound to find something that hits the spot.
Pod Salt Eliquid 50ml is a supplier offering new and also premium quality vaping products. We aim to bring you the freshest e-liquid brands, with the best flavours, Pod Salt 50ml comes in medium-sized bottle with a nice cloud and flavor chasing blend of 70/30 VG/PG that all vapers can really appreciate.
Brand Name: Pod Salt
VG/PG: 70%/30%
Size: 50 ml
3mg Nicotine ( Freebase E-Liquid )
Package Contents Include: 
1 x Pod Salt Eliquid 50ml
VG/PG: 70/30
Shop with Vape Here Store where you will have an amazing experience and fast shipping services available in Abu Dhabi, Dubai, Al-Ain,other. all over UAE.