Pod Salt Mango Ice Salt Nic 30ml In UAE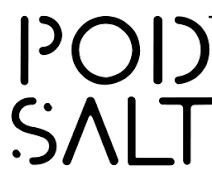 Pod Salt Mango Ice Salt Nic is a tropical fruity and oh-so cool E-Juice sensation that vapers everywhere want to hit when all they are craving is some vaping bliss.
Upon the exhale, Pod Salt – Mango Ice will blow your taste buds away with the abundance of juicy sweetness and cooling iced menthol finish. The brilliance of a fleshy ripened mango is often described as a hybrid of menthol. Pod Salt – Mango Ice is bursting with frosty fruit brilliance and masterfully blended for all refillable low-wattage devices.
At first, the bright, tangy notes of these plump gems emerge on the tip of the tongue, making your mouth water instantly, in ways that you didn't think could be achieved through vaping. Its splendid juiciness soaks into your palate while the natural sweetness gets more powerful. Then, a calming chill brings out that exhilarating sensory experience.
Pod Salt Mango Ice Salt Nic 30ml comes in a small bottle with an even more tropical throat hit the base of 50/50 VG/PG.
Features:
Brand Name: Pod Salt
Flavor: Mango, Ice
VG/PG: 50%/50%
Size: 30 ml
20mg Salt Nic
Package Contents Include: 
VG/PG: 50/50
Flavor Profile: Mango, Menthol
Our ultimate goal is to satisfy each and every customer, from the moment you purchase our products throughout its lifetime.