Pod Salt Blue Raspberry Salt Nic 30ml In Dubai UAE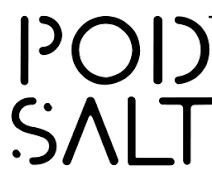 Pod Salt Blue Raspberry Salt Nic 30ml e-liquid  is a sweet and tangy blend of summer fruits. The blueberry brings with it a juicy undertone that's complemented by the tarter notes of raspberry on exhale.
Blue raspberry 30ml SaltNic by Pod Salt has the flavor profile of a blue raspberry fruit straw that has been dipped in sour sugar crystals. The inhale consists of that fruit blue raspberry taste that makes the heart fill with joy and the mouth smile. Upon exhaling is when the sweet and sour sensation hits the tongue and all of a sudden the mouth starts drooling for more. The throat hit is perfect. It is not harsh. It is actually very smooth and subtle with no burning or charring sensation.
Each inhales makes a direct impact on your palate with those juicy blue raspberries. As your mouth begins watering, the sourness starts to fade away. Pod Salt Blue Raspberry Salt Nic comes in a small 30ml bottle with an even more berryful and icy throat hit base of 50/50 VG/PG.
Brand Name: Pod Salt
Flavor: Blue Raspberry
VG/PG: 50%/50%
Size: 30 ml
Nicotine levels: 20mg
Package Contents Include: 
1 x 30ml bottle of Pod Salt Blue Raspberry Salt Nic
Our ultimate goal is to satisfy each and every customer, from the moment you purchase our products throughout its lifetime.