Pod Salt Apple Salt Nic 30ml In Dubai UAE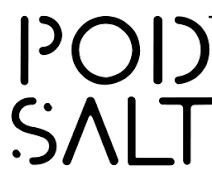 Try the Pod Salt Apple Salt Nic 30ml most authentic apple flavour available. Delightfully sweet and crisp like freshly picked apples straight from the orchard. Blended with award-winning Nicotine Salts formula.
Pod Salt's advanced Nicotine Salt formula is designed to provide an exceptionally smooth vaping experience at high nicotine strengths. Salts represent an evolutionary step in quality from standard freebase nicotine, offering vapers enhanced nicotine delivery and greater satisfaction. Our formula is engineered for low vapour production, bringing an element of stealth and discretion to your vaping.
Inhale an authentic burst of freshness as this fruit's goodness smacks the tongue. Gradually, that satisfyingly tartness will tingle on each taste bud. As you start to exhale, powerful natural sweetness that you'd expect will wrap itself around your sweet tooth, satiating your sugar cravings unlike anything else. This even makes the next draw with your device that more satisfying.
Flavour profile: Apple
Bottle size: 30ml
Nicotine Strength: 20mg
Nicotine type: Nicotine Salts
Ratio: 50VG/50PG
Made in the UK
Package Contents Include:
1 x 30ml bottle of Pod Salt Apple Salt Nic
VG/PG: 50/50
Flavor Profile: Green Apples