Blue Raspberry Lemonade By I Love Salts 30ml Mad Hatter Juice In UAE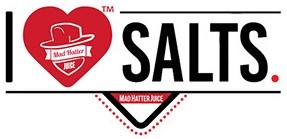 Blue Raspberry Lemonade By I Love Salts 30ml! Blueberry and blue raspberry on the inhale with a slight undertone of handpicked lemons on the exhale. The result is a delicious flavored e-liquid blend so unique it harmonizes sweet, tart, and sour all at the same time.
Experience the right amount of succulent blueberries by dosing each taste bud when inhaling. Next, the slight tangy nature of little soft raspberries instantly has the mouth-watering. With both notes intensifying at a rapid pace, the perfect punch of slightly sour lemony splendor somehow puts a smile on your face.
If you're at a crossroads and looking for a flavor that pleases your taste buds, while at the same time eliminating your nicotine cravings, Blue Raspberry Lemonade by I Love Salts is an exceptional choice to consider. It gives you loads of blue raspberry and lemonade flavors in one, creating a vape that you'll appreciate with each puff.
Package Contents Include: 
VG/PG: 50/50
Flavor Profile: Blue Raspberry, Lemon
Our ultimate goal is to satisfy each and every customer, from the moment you purchase our products throughout its lifetime.