Uwell Caliburn X Pod Kit 2ml In UAE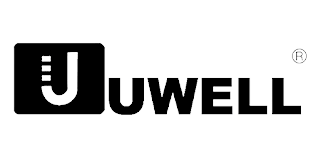 The Uwell Caliburn X pod kit is a sleek and stylish option that remains simple to use. Recommended for beginner and experienced vapers alike, it delivers an MTL (Mouth To Lung) vape and is powered by a built-in 850mAh battery. Plus, thanks to its adjustable 5-20W power range, you can set the kit to deliver a vape that suits you. Each kit comes complete with a refillable Caliburn X pod as well as two Caliburn G mesh coils to get you started.
Featuring only one button, the Caliburn X is easy to get on with even if you've never vaped before. You can use this button to switch on your kit, select a power level and start vaping. When you're done, lock the kit by pressing the button five times. When unlocked, you can also vape by just inhaling on the mouthpiece. This inhale activation plus the small amount of vapor the kit creates means the Caliburn X feels a lot closer to a cigarette. At the same time, the mesh coils also mean you'll experience a better flavor.
Uwell Caliburn X pod kit 2ml Features:
Beginner-Friendly
Built-In 850mAh Battery
5-20W Power Range
Single Button Operation
Inhale Activation
MTL Vaping
E-Liquid Window
Adjustable Airflow
2ml Refillable Pods
Simple to top off and fit for holding up to 2ml of your favored e-fluid, the Caliburn X cases include a top-filling plan with snap-fit covers. This implies you can top up your case without really eliminating it from the gadget. Discussing e-fluid, a little window is likewise incorporated into your gadget so you can see precisely how much is left. At the point when the time has come to top off, we suggest either a 50/50 e-fluid or higher PG choice, with nic salts staying a famous decision.
Shop with Vape Here Store where you will have an amazing experience and fast shipping services available in Abu Dhabi, Dubai, Al-Ain,other. all over UAE.