POD SALT CORE STRAWBERRY 30ML 20MG IN UAE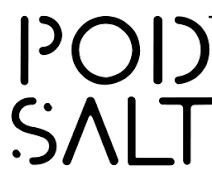 Pod Salt Core Strawberry 30ml, Perfect for a summertime vape or for an after-dinner sweet hit, this strawberry vape is jam-packed.
The Pod Salt Core range offers a premium selection of British-made flavors. Blended with our award-winning Nicotine Salt to produce a perfectly smooth and effective vaping experience. Designed to taste delicious. Designed to Hit the Spot.
Each inhales soaks your tongue in artificially tangy strawberries. As you begin to salivate, succulent notes start to make their way to your palate. Every exhale taken combines the two for a fresh vapetastic taste unlike any other.
Pod Salt Core Strawberry 30ml Salt E-Liquids arrives newly packaged in a large bottle with a delectable cloud chasing base of 50/50 VG/PG that vapers everywhere can truly get the most out of.
Features:
30ml Bottle
Available in 20mg Nicotine Salt
50% VG / 50% PG
Made in the UK
Tamper evident seal
Designed for Starter Kits and Pod Devices
NOT for Sub-Ohm Vaping