POD SALT CORE DOUBLE APPLE 30ML E-LIQUID IN DUBAI UAE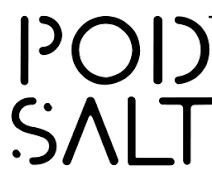 Pod Salt Core Double Apple 30ml,  While many brands have covered the tobacco flavors, Pod salt is probably the first to make shisha-inspired e-liquid. Double Apple is one of those classic shisha bar favorites, pairing the sweeter notes of red apples with a juicy and slightly sour granny smith. Therefore, you must try. Besides, you should stock.
The Pod Salt Core range offers a premium selection of British-made flavors. Blended with our award-winning Nicotine Salt to produce a perfectly smooth and effective vaping experience. Designed to taste delicious. Designed to Hit the Spot.
Pod Salt Core Double Apple is an explosion of crisp green & red apples combining for the perfect balance of sweet and tart. The fresh taste of green and red apples will give your taste buds something to dance about.
Pod Salt Core Double Apple 30ml Features:
Flavor Profile: Fruits
Primary Flavor: Double Apple
VG/PG Ratio: 50/50
Brand: POD SALT
Salt Nicotine Blends
Nicotine Strength: 20mg
Available Bottle Size: 30ml
Shop with Vape Here Store where you will have an amazing experience and fast shipping services available in Abu Dhabi, Dubai, Al-Ain,other. all over UAE.