Shop Now GeekVape H45 Empty RTE Cartridge In Dubai UAE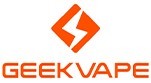 The GeekVape H45 Empty RTE Cartridge is the original pod cartridge crafted for H45 (Aegis Hero 2) Pod System, holding up to 4.0ml of your favorite E-juices or nic salts through the silicone stoppered top filling port, adopting the press fit coil installation to replace the GeekVape B Coils (Sold Separately) for satisfying vapor.
TOP AIRFLOW WITH LEAKPROOF DESIGN – Top airflow is the ideal partner for leakproof design. The airflow enters via the side inlets, making it easier to reach the coil, resulting in superior flavor and more precise airflow control. The top-mounted fill port makes liquid refilling for a 4mL capacity chamber simple and prevents leaking.
4.0ml Refillable Pod
Silicone Stoppered Top Filling
Adjustable Top Airflow Control
GeekVape B Coil Series (Sold Separately)
Press Fit Coil Installation
Food-Grade PCTG Construction
Magnetic Pod Connection
GeekVape H45 Empty RTE Cartridge Package Includes:
Vaping is the future of smoking, and we're here to make sure you get the best vaping experience, with our wide range of products and services. Our online vape shop has a great variety of both premium and budget-friendly vapes, accessories, and more.