BLVK Fusion Citrus Strawberry Ice 60ml in Dubai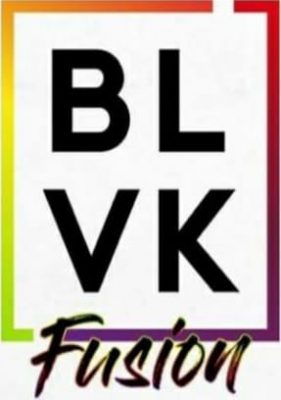 The E-liquid Blvk Fusion Citrus Strawberry Ice presents the new flavor of the Fusion series, a balance between the sweetness of the strawberry and the acidity of the lemon, refreshing and ice-cold as you've always wanted, bringing a fresh, present flavor you've never heard of. proved. In addition, the liquid  BLVK  Fusion Citrus Strawberry Ice, contains high-quality nicotine, Nic Salt, making everything even more complete while you vaporize.
Blvk Fusion Citrus Strawberry Ice 60ml e-liquid combines sweet and sour tastes for a summery vibe. From your first inhale you'll detect a ripe-tasting strawberry flavor with a delicate sweet note, this has been blended with a zingy lemon with a citrus exhale.
On inhaling, the Citrus Strawberry Ice Blvk Fusion hits the spot with freshly picked ripened strawberry flavor.  As the sweet strawberry notes trickle down your tongue, your mouth will be left watery. The precise tartness from the lemon and other citrus fruits will make you feel like you are in heaven. On exhale, the zesty sour touch of the citrus fruits become intense as your thirst disappears.
Unlike BLVK's previous series BLVK Pink Series and BLVK Unicorn Series, the BLVK Fusion Series flavors are now formulated with Tobacco-Free Nicotine, synthetic nicotine not derived from tobacco leaves. This may result in a different experience as TFN can reduce the harshness profile typically in regular E-Liquids.
Information – Blvk Fusion Citrus Strawberry Ice
– Quantity: 30 ml
– Nicotine Content: 3mg or 6mg
– Ratio: VG70/PG30
Content – BLVK – Blvk Fusion Citrus Strawberry Ice
Propylene Glycol, Vegetable Glycerin, Flavor Essence and Nicotine (Nic Salt)
What is included?
1  E-liquid  BLVK –  Fusion Citrus Strawberry Ice  60Ml with 3 or 6mg of Nicotine Salt.