SMORES BY LOADED E-LIQUID 120ML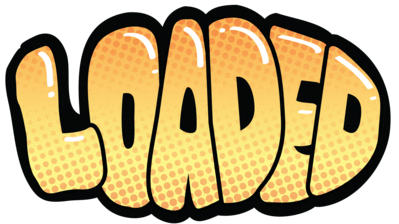 Smores by Loaded is a tasty graham cracker sandwich filled with melted chocolate and warm, gooey marshmallow filling creating the perfect smores. It'll be like you're sitting around the campfire with your friends making these tasty treats all packed into a bottle.
Indulging in s'mores is about so much more than the taste of rich chocolate, sweet graham crackers, and gooey marshmallows. Smores vape juice is a combination of things both good and memorable. Things such as bringing us back to happy memories of sitting around a warm campfire with our closest friends on warm summer evenings. Smores Ejuice by Loaded E-Liquid 120ml allows us to enjoy this classic flavor combination whenever we want.
When you inhale Smores Eliquid, your sweet tooth will instantly be satisfied by a very delicious graham cracker flavor coated with cinnamon sugar. As the flavor sits on the palate, the sweet taste of puffy marshmallows will begin to emerge. On the exhale, rich milk chocolate will complete the flavor experience. Because Smores e juice tastes so much like real s'mores, you will basically find yourself puffing away all day long.
Best buy Smores By Loaded Ruthless vapor 120ml with 50AED
Try Loaded Cookie Butter for the ultimate cookie butter flavor ejuice by Loaded E-Liquid.
FLAVOR PROFILE: GRAHAM CRACKER, MARSHMALLOW, CHOCOLATE
BOTTLE SIZE: 120ML
VG/PG: 70/30