Buy Watermelon Ice Salt Plus By Blvk 30ml in Dubai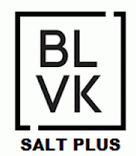 Watermelon Ice Salt Plus By Blvk, This is the summertime vape juice that you need in your life. It takes freshly squeezed watermelon juice, combines with icy cubes, and the result is a soothing elixir based on nicotine salt that will ease your thirst, refresh your spirits and put a smile on your face.
Watermelon Ice Salt Plus By Blvk is a pure succulent watermelon with a refreshing menthol finish. Packaged in 30mL unicorn bottles with both 35mg & 50mg options. Formulated for MTL vaping with high potency nicotine salts. Not for Sub-Ohm use
BLVK Salt Watermelon Ice is super cold and super refreshing. This flavor stands out for its extra ice and a refreshing watermelon finish, easily one of the best flavors in the BLVK Salt Plus line-up of fruit iced flavors.
Watermelon Ice Salt Plus By Blvk Unicorn 30mL Features & Specifications:
Nicotine: 35mg / 50mg
VG/PG: 50/50
Bottle Type: Unicorn
Flavor Profile: Fruit, Watermelon, Menthol
Recommended Devices: MTL Devices, Pods, Aios