Uwell Sculptor Replacement Pods 1.6ml In UAE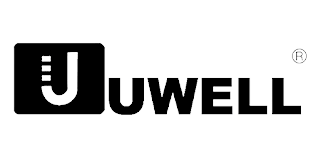 The Uwell Sculptor pod is designed for the Uwell Sculptor vape kit and can hold up to 2ml of e-liquid. Each replacement pod fits easily and also securely into the kit thanks to the strong magnets located on the bottom of the pod. The mesh coils built into these pods will create a small amount of vapour for an MTL (Mouth To Lung) inhale that recreates the feel of a cigarette.
Refilling the Sculptor pods is easy, as they are filled from the side. This means you can top up your pod with reduced leakage. The mesh coils are built into the pods, so you don't have to worry about messy coil changes either, as you can just replace the entire pod instead. They feature a 1.2 Ohm resistance, so when it comes to filling your pod, we recommend either a 50/50 e-liquid or higher PG option for best results – nic salts are a popular choice.
Uwell Sculptor Replacement Pods Details:
 Concave-side pod
Economical side refilling
Solid pod connection with magnets
 Pro-FOCS flavor adjustment technology
Uwell Sculptor Replacement Pods Technical data:
Material: PCTG Filling
volume: 1.6 ml
Resistance: FeCrAI Meshed-H 1.2ohm
Power range: max. 11 W
Connection: Plug & Play (magnetic) Scope of
Package Includes:
Vaping is the future of smoking, and we're here to make sure you get the best vaping experience, with our wide range of products and services. Our online vape shop has a great variety of both premium and budget-friendly vapes, accessories, and more.