FRZN Mint by BLVK Unicorn 60ML Ejuice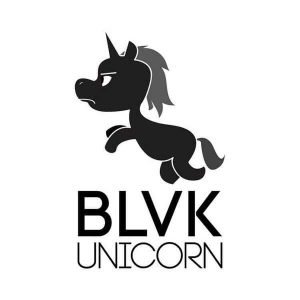 Enjoy the deliciously crafted Frzn Mint By Blvk Unicorn, taking notes of mint and augmenting it with a frigid chill for an uplifting vape experience.
Frzn Mint By Blvk Unicorn lets you experience slightly mentholated tropical throat hits while producing those dense and massive clouds to chase. If you are a vape enthusiast who seeks out a blend of flavors that will take your taste buds on a journey, look no further than this delicate and cooling formula.
The
Frzn Mint By Blvk Unicorn
consists of different flavors all with an icy rush of menthol. These authentic fruity flavors and complemented with this menthol flavor. This line from BLVK Unicorn 60ml is perfect for all those menthol lovers. BLVK Unicorn 60ml comes in a 60ml chubby bottle and is available in 3mg, and 6mg nicotine levels. BLVK Unicorn is known for being unique and for having truly unbeatable flavors.
Best buy Frzn Mint By Blvk Unicorn 60ml with 40 AED
BLVK Unicorn gets its name from the idea of combining a black sheep and a majestic unicorn. The term black sheep refers to someone who is different than the rest, just like how they try to be with their e-juice lines.
Product Specification
Primary Flavors: Mint
Size: 60ml Chubby Gorilla Bottle
Ratio: 70VG / 30PG
FRZN Mint by BLVK Unicorn is a smooth and refreshing spearmint flavor blended with the perfect amount of ice.