Best Buy Again E Disposable 1500 Puffs In Dubai UAE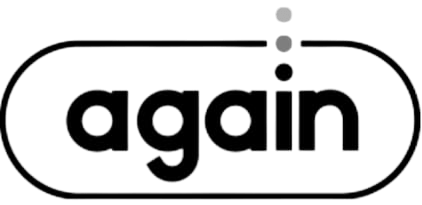 Again E Disposable 1500 Puffs, The again E pod is a disposable vape that features a generous 4.8ml pre-filled nic salt flavor pod. With a satisfying 5% (50mg) nicotine salt strength, the again E disposable device offers approximately 1500 puffs per device and is powered by an 800mAh integrated battery,  making it one of the more powerful devices in the again E range and should keep you happily vaping for days.
As with the again E, the device delivers a smooth, satisfying vape, bursting with flavor and once you're done enjoying your again E disposable pod, dispose of it responsibly and choose your next flavor to try. If you're ready to move on with your vaping journey, we have a great range of vape pens under our brand "again" waiting for you to try too!
Sheer Vaping Pleasure, So Chill With again!
Buy Authentic Again E Disposable 1500 Puffs Specification:
Warning:
THIS PRODUCT CONTAINS NICOTINE. NICOTINE IS AN ADDICTIVE CHEMICAL. So Only for Adults, Not for use by pregnant women
Best Buy Again E Disposable 1500 Puffs In UAE
Customer service:
There is a 24-48 hrs, processing time for all orders, with most orders sent out for delivery within 24 business hrs. Also, We strive to ship orders out as quickly as possible. We deliver anywhere to the United Arab Emirates.
Note: Option available whenever the final cart price is above AED 300.   You must select free shipping during checkout to be eligible and it will be shipped.